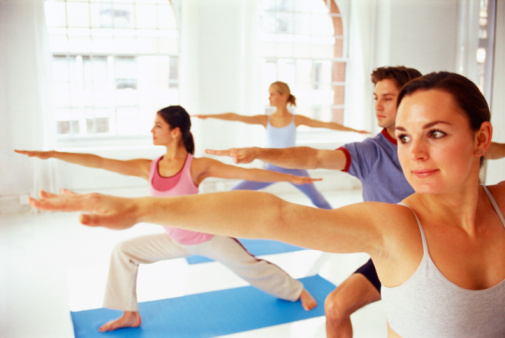 An increasing number of people are enrolling in a yoga training course as part of a well-rounded program for losing weight and staying healthy and fit. Why is yoga so popular among fitness enthusiasts of today?
Yoga finds its roots in India as an ascetic discipline transforming one physically, mentally, and spiritually through a combination of exercises and postures promoting proper breathing and meditation. It promotes strength, flexibility, and balance, making it an excellent intervention for health and wellness.
The Psychological Benefits of Yoga
Yoga is well-accepted for the mental and emotional benefits associated with its constant practice. It is acknowledged to be highly effective for reducing stress and tension. It improves your ability to concentrate. It enhances creativity. It promotes relaxation and a general sense of well-being. It allows you to become more in touch with your inner self.
The Physical Benefits of Yoga
In recent years, however, yoga has become widely popular for the role that it plays in achieving physical fitness and health. Fitness centers now include yoga classes for clients who want to lose weight safely and effectively. Yoga is now acknowledged for its ability to tone and strengthen the body, for making you fit and strong, in addition to helping you achieve fine form, balance, and flexibility. The postures, full stretches and deep breathing exercises of yoga help to improve blood circulation, flush out toxins, lubricate joints and ligaments, and strengthen the core.
Yoga for Weight Loss
More and more fitness enthusiasts are enjoying power yoga training for weight loss and cardiovascular strength. A yoga training center is not complete without power yoga classes. Employing a fast-paced tempo with one yoga pose flowing smoothly and briskly into another, power yoga is an enjoyable, energetic, lively, calorie-burning form of yoga that that is effective in promoting blood circulation, promoting flexibility and tone, and increasing stamina and endurance.
The best yoga training helps you burn calories and lose weight fast and effectively. But more than this, it also enables you to build lean muscle mass which brings up your basal metabolic rate. In layman's terms, this simply means that the new you – leaner, toned, and stronger from yoga, will be able to burn more calories even with no definite change in the activities that you engage in.
Yoga for Strength Training
Yoga helps build strength and muscle, using your own body for resistance. When you have to breathe deeply and consciously, hold difficult poses, challenge your body to attain full stretches, and move dynamically – with body and mind working together in harmony, you gain power, strength, and focus. You continue to challenge yourself to do better, to become stronger and more flexible, to achieve core strength.
Are you ready to join a top-notch yoga center?
Enjoy the full benefits of working out with professional, competent and service-oriented instructors with yoga certification training. Become strong, fit, and happy. Look up Now Yoga and Fitness in Providence, Rhode Island, a health and wellness center that offers a full range of health services including yoga classes, acupuncture, Reiki, nutrition counselling, and PSYCH-K.
Lose no time. Log on to http://nowyoga.net/ to find out about our services and promotional packages.