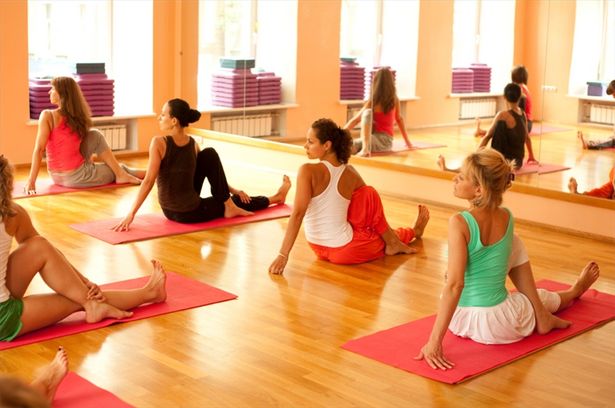 If you are attending your very first yoga class soon, you should by now have prepared your essential yoga accessories. Of course you need a yoga mat and towel that will protect you from injury and will stay with you for a long time. With the numerous types and brands of yoga mats and towels available in the market, how are you supposed to find and choose one that will satisfy your needs?
Picking the Right Type of Yoga Towel
Every individual in a yoga studio has to have their own towel. These towels are necessary for two basic reasons: so you can have something to wipe away your sweat, and to provide more traction and grip on your yoga mat. Especially if you are into hot yoga, you will need a fully-absorbent towel and a non slip yoga towel.
It can be really tricky to find the right kind of yoga towel. There are those who worry about having a yoga mat that isn't sticky enough, so they end up using their ordinary bath towel to place on their slippery yoga mats. This is in every way inappropriate! Why? It's because yoga towels are made specifically to absorb wetness quickly so you don't end up having the risk of getting injured while you perform various yoga poses.
It is also wrong to think that all kinds of towels are the same. Towels vary in terms of their sizes, ability to absorb wetness, and of course the price.
What Types of Yoga Towels Can You Choose from?
There are two types of yoga towels you will find – the hand towel and the mat-length towel. Hand towels are basically used for wiping your sweat of your face and limbs. On the other hand, mat-length yoga towels come with a size of at least 68 inches, which means one can cover an entire yoga mat and can provide enough stability for you.
If you are not happy with the level of 'stickiness' of your yoga mat, using a mat-length towel is ideal. These types of towels are designed particularly to quickly absorb moisture, a quality that is not common in ordinary bath towels.
You would also love the fact that full length towels can easily be used on any type of yoga mat, whether you are using a cheap and ordinary one, or perhaps a more expensive mat.
If you're searching for the best quality yoga towels non slip, Now Athletics full size yoga towel is what you need. It is micro-fiber, ultra sweat absorbent and very easy to clean. Now Athletics yoga towel is perfect for those who are doing Bikram or Ashtanga yoga.